Welcome
Welcome to the First- and Second-Year Transition (FAST) Programs at Sonoma State University! At SSU, we are committed your success. Your first year in college will be one of the most exciting, challenging, and rewarding times of your life. Every incoming Sonoma State student is given a unique opportunity to become involved in vibrant residential, academic, and extracurricular communities.
To support your transition, First-Year Learning Courses or Second-Year Experience courses incorporate high-impact practices, proven to provide the most benefit to college students of all backgrounds, including higher grade point averages, and higher student satisfaction with their education. Through the First- and Second-Year Transition Program events, programming, and courses, you have all the resources and connections you need to achieve your goals at SSU
Mission and Vision
Mission
First- and Second-Year Transition Program at SSU provides new students and new transfer students college-credit courses and related programming to facilitate their success in higher education. The FAST Program connects students to academic and co-curricular resources, programs and opportunities on campus and in our community. 
Vision
The FAST Program will prepare students for a successful transition to college and integration into SSU.
Annoucements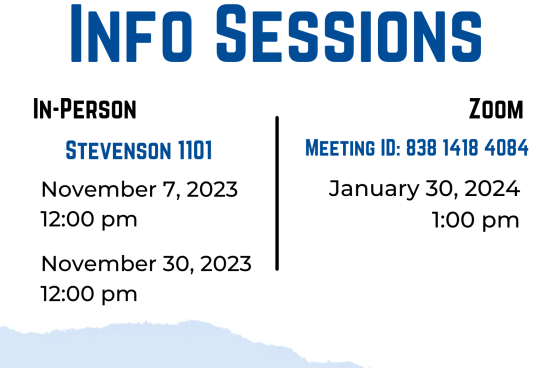 Attend our Peer Mentor Info Sessions!
Interested in supporting students as they transition to SSU? Join our in-person or Zoom info sessions to learn more about our PAID peer mentor positions!